As China's leading dairy supplier, Mengniu has ranked in the world Top 20 dairy suppliers for the past 8 years. Our raw milk now comes 100% from our own milk farms.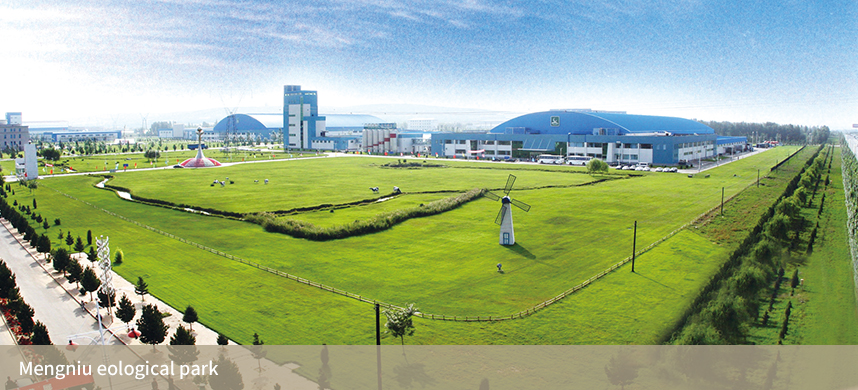 Mengniu Dairy is focused on the research, development and production of dairy products for Chinese people. Mengniu Dairy produces a wide variety of products, including liquid milk, ice cream, milk powder, cheese, plant drinks and other dairy products. We continue to be ahead in market share for high-end UHT milk and yogurt. Mengniu Dairy produces many high-quality products for its brands, in particular Milk Deluxe, Just Yogurt, Yoyi C, Champion, Future Star, and SuanSuan Ru. Additionally, Mengniu Dairy has been the sole designated dairy supplier of the NBA, Boao Asia Forum and other international platforms. In 2003, Mengniu was selected to provide aerospace nutritional products for the Chinese space program. In 2015, Mengniu Dairy became Shanghai Disney resort's official dairy partner.
Milk Source is the "first kilometer" of the industry. In order to provide consumers with high-quality end products, Mengniu Dairy continues to strengthen the milk source, as it serves as the base for all other products.
Mengniu Dairy owns Asia's largest milk processing plant, and exports products to New Zealand, Singapore, Mongolia, Myanmar, Hong Kong and Macao, and other regions. These long-life, fresh and frozen products have seen incredible overseas market recognition and praise. In further attempts to integrate global resources, Mengniu Dairy has strategically partnered with the Danish Arla, French Danone, American White Wave, and New Zealand Ansi brands.
These partners have also been engaged in joint R&D efforts in the creation of 3 major international R&D centers. Mengniu Dairy seeks to lead innovations in nutrition and health for Chinese consumers. Mengniu Dairy has established relationships with over 30 institutions of higher learning and scientific research institutions, and has begun work on the Sino-Danish Dairy Technology Cooperation Center, an international cooperative project co-sponsored by China and Denmark.
Mengniu Dairy is pursuing continuous improvement in quality in its value chain, from the farm to the table. We closely monitor production at every stage with an archive system, 9 safety processes, 36 monitoring points, 105 indicators, and dynamic testing along the way, to ensure that every milk product is safe and high-quality.