China's largest domestic corn processing enterprise with the technological advantages, providing global customers with food ingredients and additives solutions, while committing to clean energy and green biomass materials.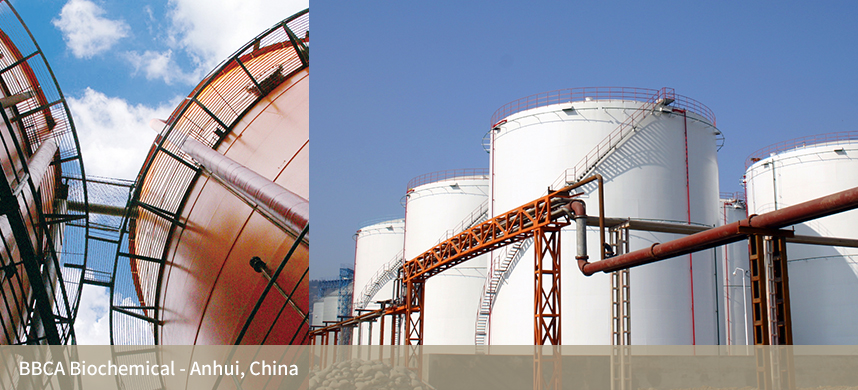 COFCO Biochemical is committed to sustainable development. We grow high-end, fine quality, GMO-free corn in Northeastern China and are committed to becoming the best low-carbon, environmentally friendly provider of nutrition, health and biochemical products.
COFCO Biochemical currently owns nearly 20 manufacturing facilities which are located in Heilongjiang, Jilin, Hebei, Anhui, Hubei, Sichuan, and Guangxi provinces in China and Thailand, with total assets of 18 billion RMB and over 6 million tons of corn processing capacity. Our major products are starch, fructose, fuel ethanol, alcohol, monosodium glutamate, citric acid, lactic acid, polyactic acid, functional sugar alcohols, and denatured starch.
COFCO Biochemical is an industry leader in bioenergy, biochemical engineering and food processing technology. COFCO Biochemical's National Engineering Research Center for Deep Processing of Corn, National Energy Bio-Liquid Fuel R & D (Experimental) Center and National Enterprise Technology Center established in Anhui provide a firm base to continue to develop our abundant technology. COFCO Biochemical continues to provide frontier high-tech and high added-value engineering process for large-scale corn processing products. Most new technologies have been quickly brought alive to market and start generating profits.
As of present, COFCO Biochemical has accumulatively applied for over 360 patents for utility models, out of which, 160 patents have been approved. While awaiting approval, COFCO Biochemical has begun to diversify and adjust its product structure, enlarging manufacturing scale and expanding into the global landscape through joint ventures and market consolidation. COFCO Biochemical is getting ready to march into global market with finest quality products.